Court of Arbitration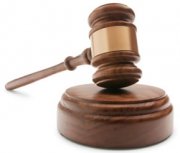 Arbitration (Court of Arbitration) - non-judicial body that solves disputes over economic (economic) agreements between the entities themselves, entities and citizens, citizens among themselves.
Commercial Arbitration Association under "subsoil Ukraine" was established in 2009 the decision of the General Meeting of the Association "Ukraine subsoil" (protocol number 2 on February 23, 2009)
Arbitration rules (Regulation Arbitration Court) developed independently by each Tertiary Court.
Rules adopted by the parties when signing the arbitration agreement (rules examination - an integral part of the deal).
Party transferring the dispute to arbitration, make a commitment to obey the decision of the latter.
In the arbitration agreement the parties may also add their own rules of arbitration, which is binding arbitration.
Contacts:
02100 Ukraine
g Kiev, st. Bazhova 9
+38 044 284 04 25
+38 044 573 25 33